If you are organising a party, wedding, family celebration or corporate event you are in the right place. The hog roast Bradford team has been providing sumptuous feasts in the area for many years. We have the experience to make sure that everything connected with catering for your event goes without a hitch. Our aim is to provide you with good quality food for a great price. Hog Roast Bradford are here to provide exciting outdoor entertaining options and the best hog roasts in the area for any occasion. We can cater for events of all sizes, and we can provide freshly made food in any outdoor setting.
Naturally, we specialise in roasted hogs. However, we also provide a huge range of other foods. Our aim is to cater for the tastes and dietary needs of everyone. That is why, over the years, we have developed and diversified our menus.
A Huge Choice of Party Food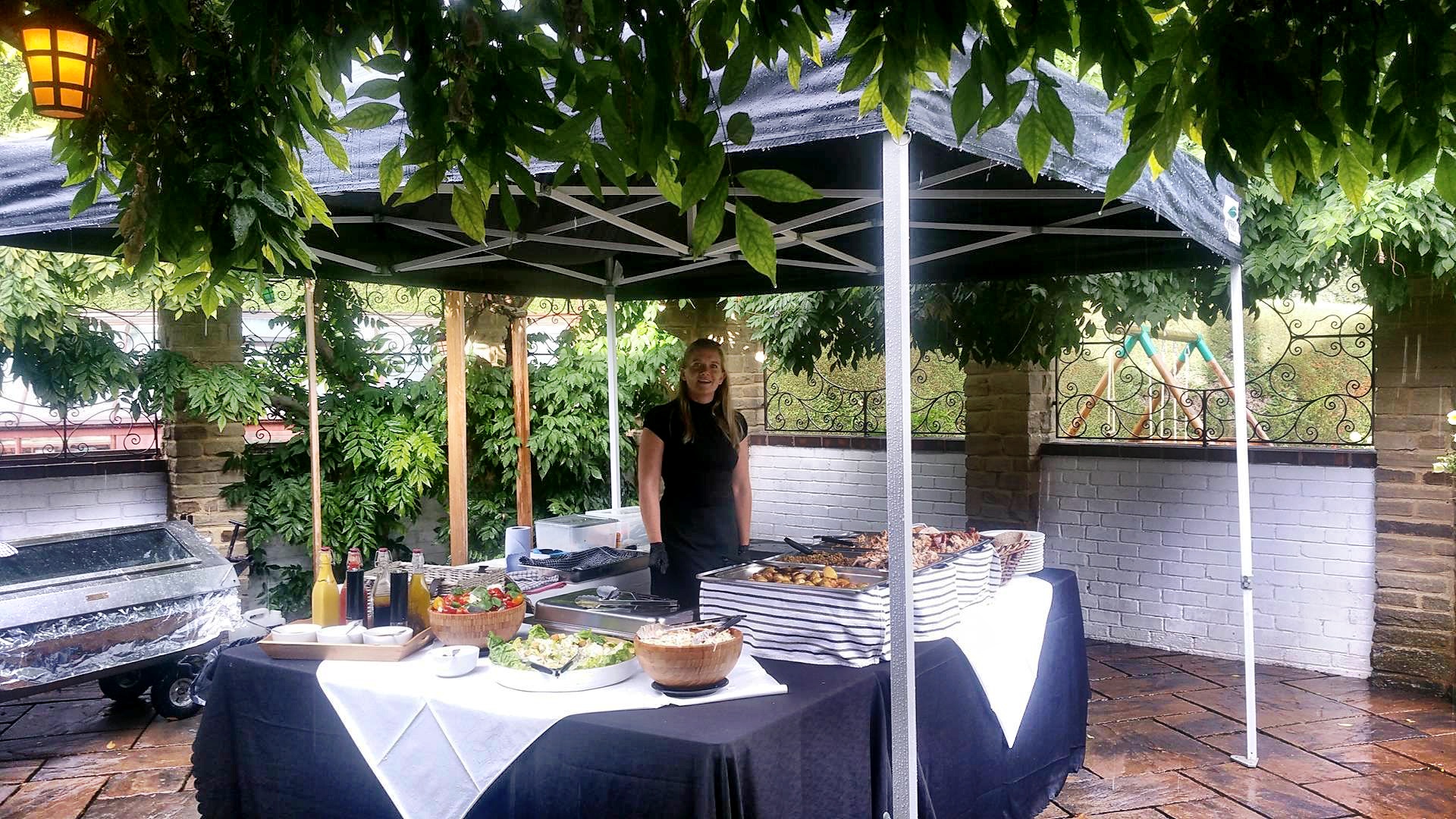 Although our delicious hog roasts are second to none, our cutting-edge machines and talented chefs are capable of so much more. If you are hosting a party to mark the opening of a new exhibition at a local art gallery and your guests would prefer organic chicken to pork, that's no problem at all. If you want us to cater for your wedding reception in Saltaire and several of your guests are vegetarian, we can provide an extensive range of meat-free dishes to ensure they are as well-fed as the rest of the guests. When it comes to catering, here at Hog Roast Bradford, we are as diverse and forward-thinking as the city itself.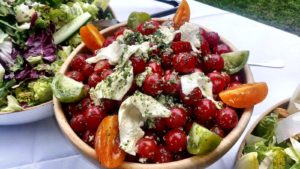 With such a fine roasting process, we require the very best meats to get even more out of our chefs' expertise. That is why we always endeavour to source from the best stocks produced locally so that we can be confident in its premium quality.
Although, don't think that our premium sourcing is offloaded onto your bill – our services are always affordable and flexible to your budget without limiting on quality! You really cannot afford to be missing out on our unique food experience.
Hog Roast Bradford – Local Reliable Caterers
The multi-cultural West Yorkshire city of Bradford is the second largest in the county after Leeds and it has been voted 'Curry Capital of Britain' for six years in a row. The city's Cartwright Hall Art Gallery has a permanent exhibition dedicated to the life and work of the famous Bradford-born artist David Hockney. Bradford's interest in creativity and innovation doesn't stop there, as it is also home to the National Science and Media Museum!
In keeping with the spirit of our local area, Hog Roast Bradford adopts an equally original and innovative approach to catering and event planning. We are constantly evolving and devising new and exciting menus that are suitable for all occasions, both large and small, in any setting imaginable. We adapt our approach according to your requirements and our varied menus are designed to appeal to everyone, not just pork lovers.
Cook your own Food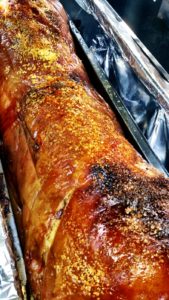 For the more adventurous, there is the option to cook your own spit-roasted meats. We deliver the hog roaster to site, set the machine up and show you how to use it. Afterwards we collect it and take care of cleaning the machine.
So call today – for your event in 2021, Hog Roast Bradford are here to serve!